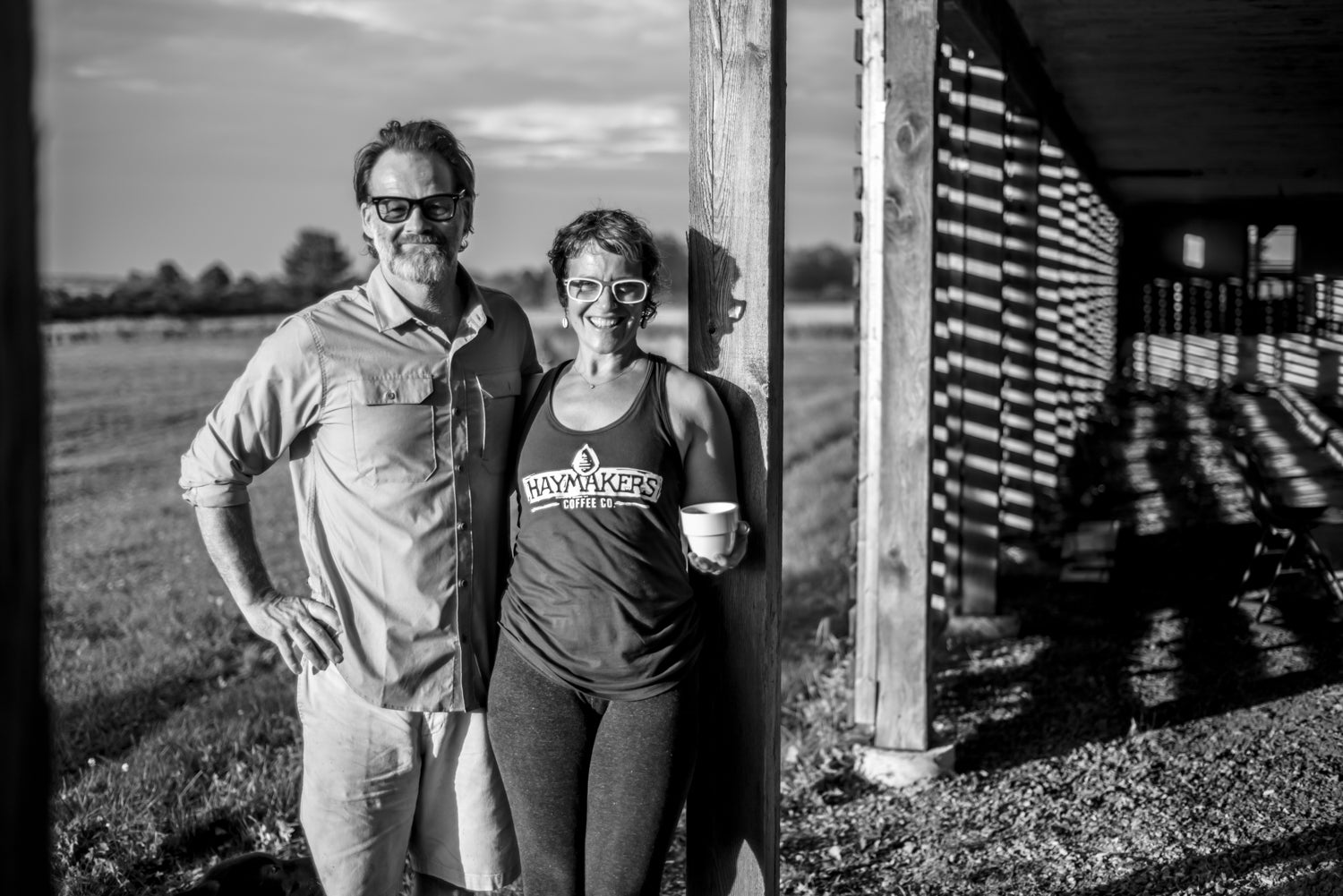 Sietse and I dig coffee.
Coffee is a staple ingredient in all our life decisions.  Coffee fuelled our way through university and our early relationship, and our morning cup continues to save lives as parents and business owners. 
Back in the day, we liked our coffee beans black and oily and our coffee to talk back to us as we drained our mugs—My how things have changed.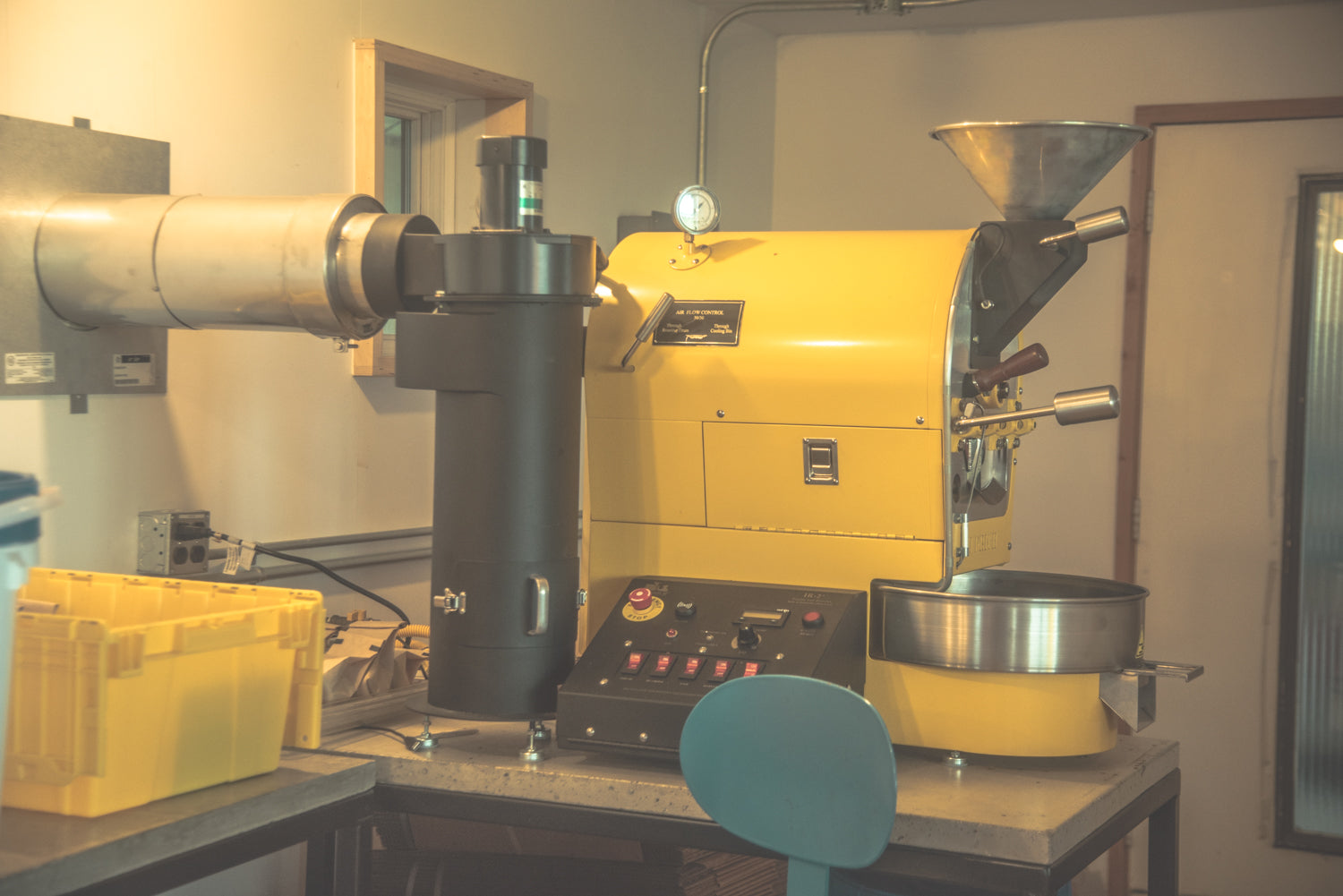 We jumped, as we do, and bought a 2.5Kg Diedrich Roaster. We wanted a small roaster to build in enough time to play and learn about coffee WITH folks. We were super stoked. And now, it was time to buy beans.
We were only focussed on the enjoyment, the exploration of flavours of coffee that resonated with us, when it dawned on us that we have a responsibility to show up with our business. Building our dreamy life on Wolfe Island introduced this urban dweller to rural, agricultural living and the systems of humans and of the earth that build and develop agricultural communities.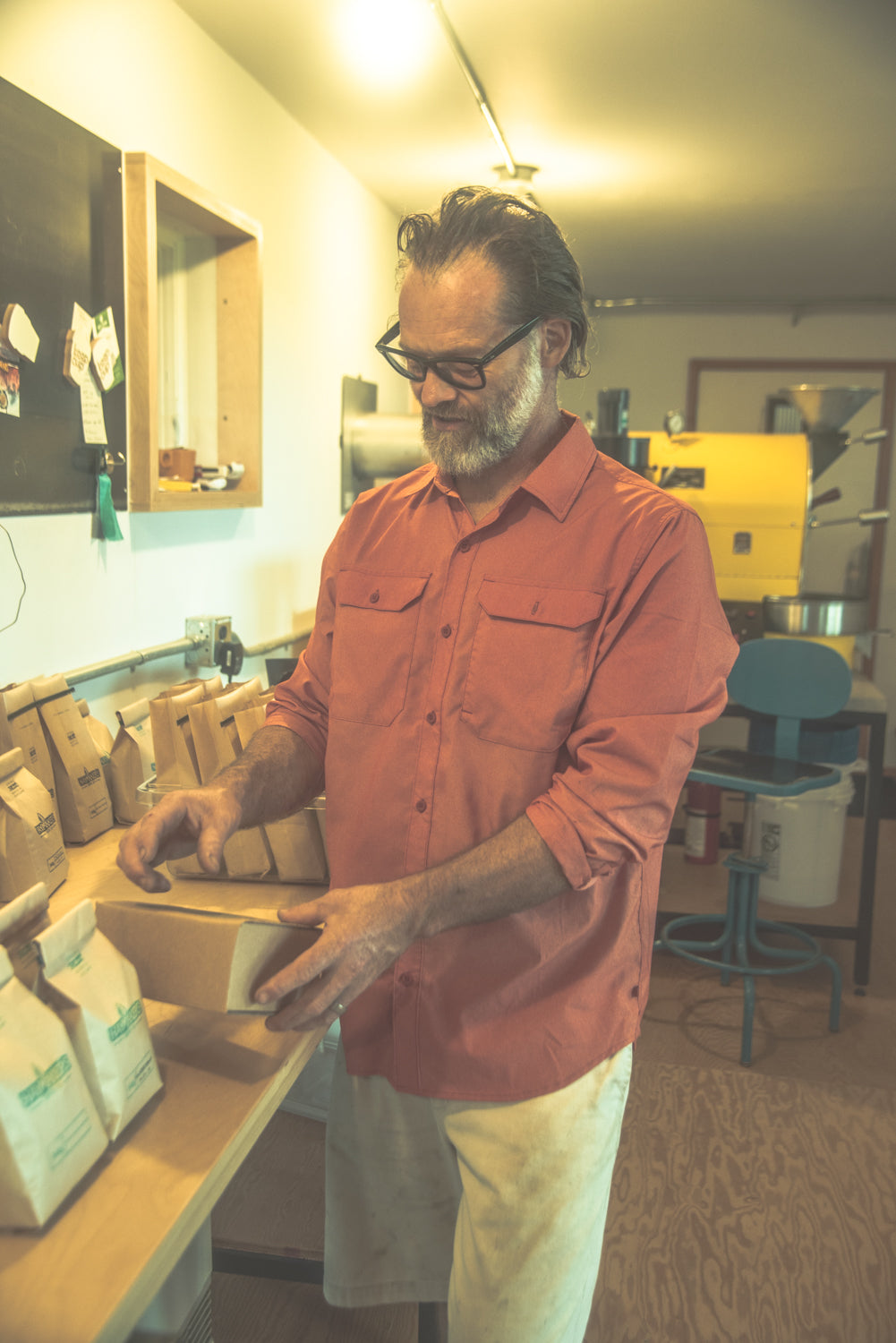 How we do business has an impact on both humans and the earth.
We had just jumped into an industry where the producers often don't get paid enough to sustain their lives, let alone their farms. Shit.
We found a specialty coffee importer in the US (Café Imports) who is invested in a holistic approach to sourcing excellent coffee. This includes building reliable relationships with producers to not only try to foster improvement in green coffee production overall, but to empower producers to grow and develop their farms with investment in initiatives and support at origin. Please check out their website and blog for a greater perspective on their business. Through this exploration, we decided we would roast microlot coffees from Café Imports and ordered samples.
There are many definitions of what a microlot is across craft industries and in the coffee industry it is no different... In short, microlots are small quantities of exceptional coffees.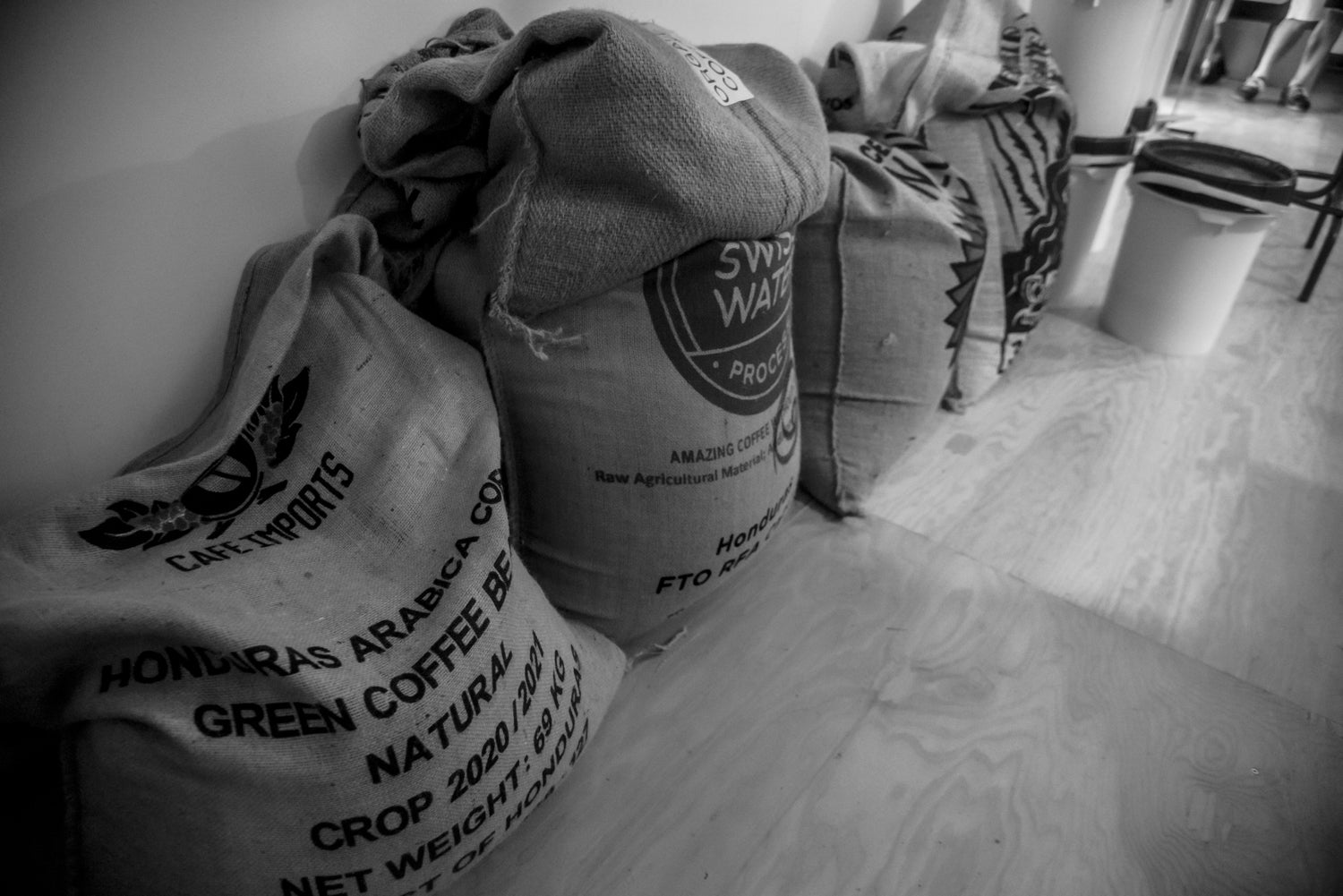 We chose microlots because we can trace the beans directly back to the farms and mills where they are produced and the farmers are paid quality premiums that reflect the herculean efforts required to produce them.
Sietse roasted the samples we received, and we set ourselves up to sample the coffee. (Remember the description earlier of the kind of coffee we liked? Dark and barking at us…)

We sampled a naturally processed Costa Rican from Don Sabino Micromill – Finca El Orvo – Villa Sarchi and I was shocked. Truly. I was loud about it too... I had no idea coffee could taste like RICH chocolate and cherry. We sampled a Kenyan from a Farmers Cooperative, made up of 1300 small- holder members of the Meru region, that had this smooth mouthfeel and grapefruit notes that triggered the same juicy sensation in my mouth I get when I suck on a Werther's caramel—Minds blown.